Collar of Sweden: growing inventory, marketing and sales with Treyd


Collar of Sweden is quickly winning over the dog accessories world with their unique and stylish offering. We had a chat with co-founder couple Melina Jagne and David Åberg to hear more about their growth journey, and how they were able to supercharge sales with a little help from Treyd.

After Melina and David got their Italian greyhounds, they soon realized most pet accessories available in the market were quite… basic. It was in their quest for accessories with a bit more personality that Collar of Sweden was born.

They started creating unique dog collars in 2018, which they then sold in local Facebook groups. As interest and demand for their products grew, so did the business. They moved from Facebook groups, to Tictail to launching their own ecommerce website in just one year.

Now, their products have reached dog lovers in over 60 countries. And they are so well-liked, that many of their customers are repeat buyers – pampering their pets with a range of accessories in different colors and styles.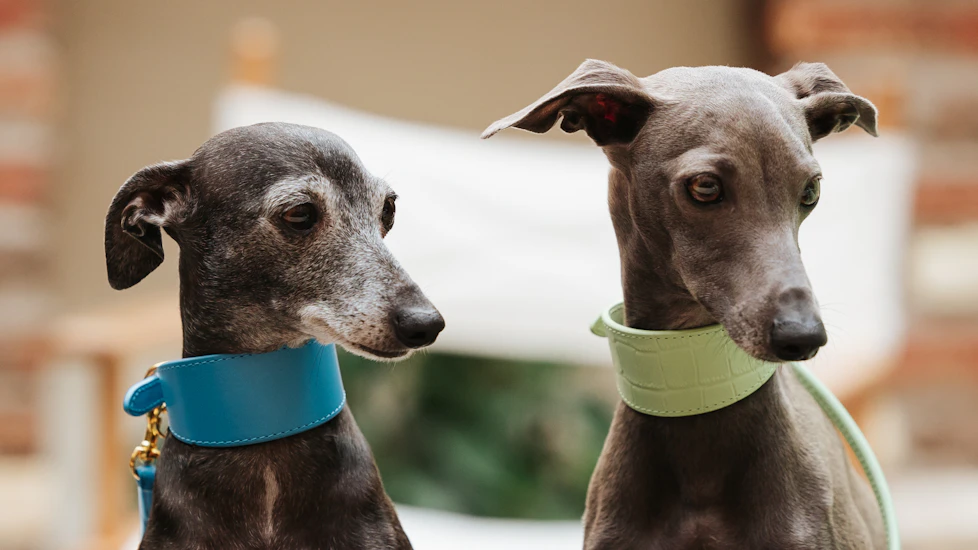 And as often happens with ecommerce businesses – with quick growth, came some growing pains. "We always tie up a lot of capital in inventory which is slowing us down," shared co-founder Melina Jagne.


Tied up capital slowing down growth

The fact that a lot of their working capital got stuck in the supply chain (since suppliers demand upfront payment months before the goods actually arrive and can be sold), meant that Collar of Sweden had to pace themselves with new product launches.

"The challenge came when we started launching new products in addition to collars and leashes. We still have many products we want to make" said Melina. Since each new product line they developed came with a high minimum order quantity, they needed to order one thing at a time. Once the inventory arrived, they could start selling it and then make a new order for the next product launch.

Because it took so much of their working capital, they couldn't place several large orders at once. Until they came across Treyd, that is.


Upping orders and reducing costs with Treyd

Once they heard about Treyd, they decided to give it a go. "It was very smooth, easy to use and to upload an invoice. It was paid very quickly and easily to the supplier" said co-founder David Åberg. He highlights that Treyd was also an easier and cheaper option compared to using the credit line available with their bank.

For Melina, "the best thing is that we have time to receive and sell the goods we ordered before the invoice is due. And that we can make larger orders."

With the ability to make larger orders (without major working capital sacrifices), came a host of benefits: reduced price per unit, as well as shipping costs. "Had we not had the opportunity with Treyd, we wouldn't have been able to order in such large volumes, but would have had to keep making small orders at a higher frequency," said David.


Growing inventory, marketing and sales

As a result of freeing up the capital that used to get tied down in the supply chain, Collar of Sweden was able to go big on their marketing campaigns. "When you want to grow and are so small, you have to be on all channels, you have to be seen everywhere," David shares – and that's what they've done.

Besides increasing marketing spend, they went big on seasonal campaigns, and were able to fulfill a high amount of orders. "We wouldn't have had as good campaigns and high sales if it weren't for Treyd's help in getting larger amounts of inventory," shared David.


A growth partnership

As the co-founders look to the future, the goal is to keep expanding their presence and customer base in international markets. According to David, a dream goal is for Collar of Sweden to "keep growing in other markets, and eventually become a globally-known brand for dog accessories."

And the more the business grows, the more they plan to use Treyd – "as we develop new products and categories, we expect to lean more and more on Treyd."

Are you also looking to expand your product offering – or just free up capital that gets stuck in the supply chain? Get in touch with our team to see if Treyd is a good match as a growth partner for your business.