Sell first. Pay suppliers later.
Stop tying up capital with goods that take months to arrive. We'll help you buy now, pay later, and scale faster.
Tell me more
How it works
Import the goods your business needs now. Let us handle the invoice. We pay your suppliers, you pay us up to 120 days later — all for a simple flat fee.
Get started
Brands scaling with Treyd
Put your money where it matters most
Wave goodbye to cash flow crunches forever. We'll handle your supplier invoices so you can invest in growth.
I'd like that
Why Treyd with us?

Grow without diluting your equity
Access the capital you need with no strings attached

Free up capital to invest in growth
Uplevel your marketing or hire new talent while we pay your suppliers on time

Never run out of inventory
Hold plenty of product without tying up capital so you never miss a sale

Cut freight costs and CO2 emissions
Shifting from air freight to sea or train saves money and the planet

Make cash flow planning a breeze
We'll be there to cover your purchases regardless of your current liquidity
Want to hear more about how we can supercharge your growth?
Yes, please
Supplier invoices are your super power
Get the payment terms of a multi-billion dollar buyer while you're still working your way up. No equity dilution. No messy onboarding.
Apply now
What customers say about Treyd
Smooth and effortless
Fantastic service, a smooth experience for the customer from the get-go. Effortless from the first meeting to the first transaction.
Klas Leidermark, CFO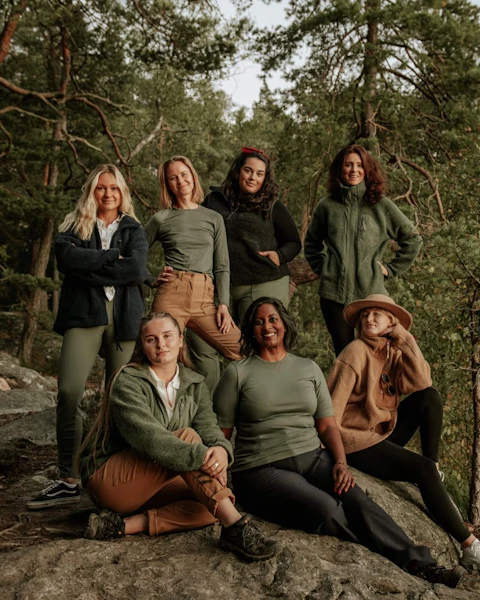 Accessible and flexible
As a new and fast-growing company, working capital is one of the most important aspects to manage our business and be able to grow. Treyd has given us an accessible and flexible way to finance our stock supply. Their system is pretty straightforward and easy to use too.

Jemina Pomoell, Co-founder & CEO, Astrid Wild

Said on Trustpilot
Fast and effective
Approval was fast, customer service has been fast, and they have both lighened up our cash flow and ensured that our manufacturers were paid fast.
Holger
Game changer
Communication is great and swift - decisions fast with no tedious process. Real game changer in the industry - cant praise them enough.
Jacob
Best import financing
Bridges the gap between factory & customer payment terms on our imports. Easy to set up and prompt payment to my suppliers.
Ben
Get started
Get in touch and discover what's possible
Whether you're already scaling fast or simply envisioning what could be, we can help. Get in touch with our team for an initial chat.
Let's connect