A new take on inventory financing
Get your stock funded, with none of the drawbacks from traditional inventory financing. Treyd pays your supplier invoices on your behalf, and lets you pay back up to 4 months later. No frills, no hassle, no collateral taken.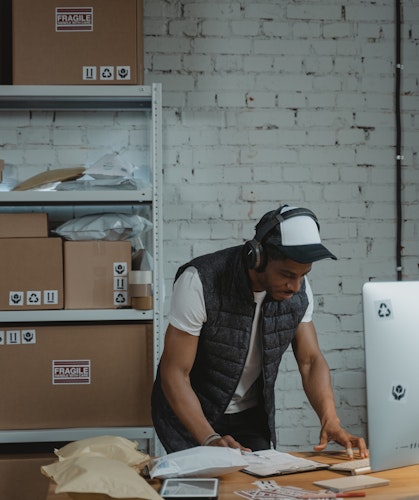 Unsecured inventory funding
The biggest difference between Treyd and other inventory financing solutions is probably that we don't take any collateral. Your stock remains yours, and you skip the administrative hassle of having to undergo inventory inspections and controls. The question many people ask at this point is: "how is this possible?" – and the answer includes a couple of different factors. Part of it is that Treyd pays your suppliers directly (instead of giving a cash injection), another is that Treyd's financing is more short-term. More significantly though, we have top notch credit models and make decisions based on good, fresh data. Want more details? Check our article for a deeper dive into the differences.
Learn more
The Treyd benefits
Improve cash flow
Get your inventory without needing to make big cash flow sacrifices.
Retain ownership
Keep control and ownership of your inventory when it's not used as collateral.
Fair, transparent fees
No complicated repayment scheme or hidden charges. Just a flat fee for each financed invoice.
Increase order sizes
Get the backing to make fewer, larger orders instead of frequent smaller ones.
Improve margins
With larger orders, you can decrease price per unit and cut down on shipping costs.
How it works
If you get a Treyd limit after submitting your company's financials for review, you can upload your supplier invoices for Treyd to pay on your behalf. Choose your repayment date (1-4 months) and get an overview of Treyd's fee before you accept and submit the payment order. Easy peasy.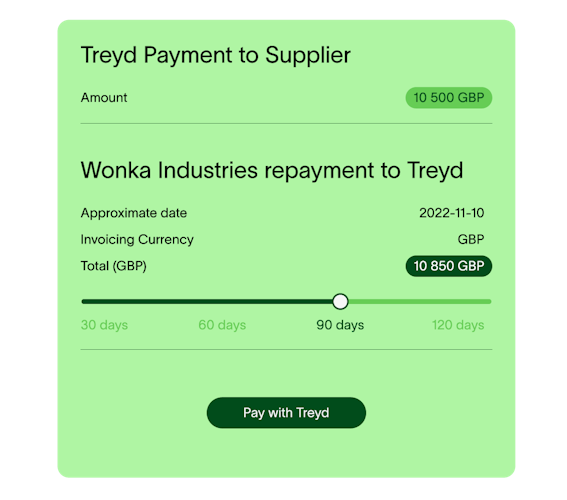 Pricing
Applying, or getting a limit with Treyd costs you nothing. We only charge a flat fee for each invoice financed – clearly provided before you make an order. Pricing will depend on different factors: • Country you operate in • Your chosen repayment terms (1-4 months) • The strength of your financials (which also determines your Treyd limit) • Your repayment history with Treyd So we can't give an exact, hard number without more info. But we can say that our pricing is competitive, and lower than many other financing alternatives.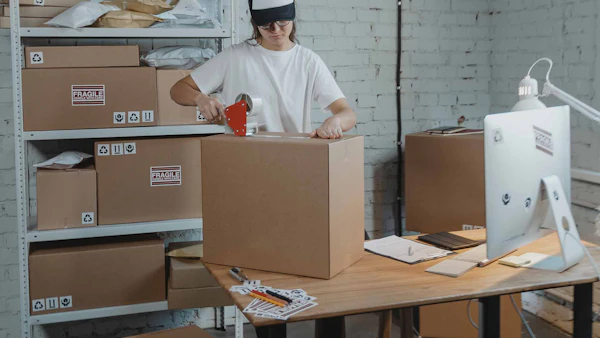 Does Treyd sound like something for you?
Send a message to our team. We're happy to answer any questions. If you'd already like to check our compatibility, please share some details about your business.