Astrid Wild: growing a fashion business organically

"We managed to grow pretty handsomely last year. Big part of this is thanks to Treyd, since they've enabled us to invest in the inventory we needed."
With quality outdoor clothing made especially for female shapes, Swedish brand Astrid Wild has gained a loyal following and built a strong community of nature-loving women. 

We had a chat with CEO and co-founder Jemina Pomoell to learn more about how they've been able to successfully grow the business – and the role Treyd had to play in their journey.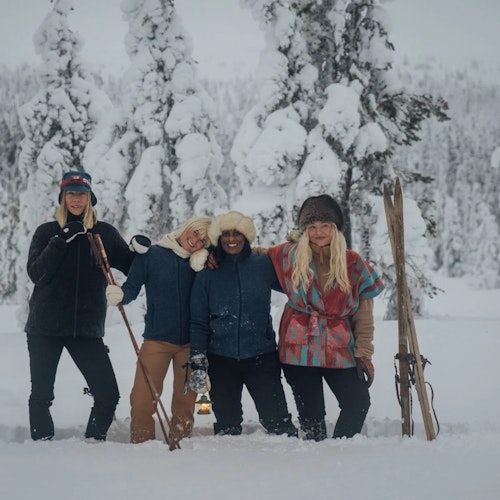 The background
When it comes to outdoor clothing, things tend to be very functional and practical – but female shapes haven't always been favored. "I know you'd probably think 'wow, high waist pants, what an innovation' - but it actually was" shared Jemina. Having seen a gap in the market, she teamed up with co-founder Maria Paulsson Rönnbäck to address it. And so Astrid Wild was born.

But of course – the purpose behind it was bigger. What they wanted was to inspire people to spend more time outdoors. To help women enjoy the magic of nature and feel comfortable doing it.

As the brand's popularity grew, so grew a challenge familiar to many fashion brands – finding the financial means to grow. "The whole business is based on you buying inventory that you then sell to customers, so most of the working capital ends up going there. It's something you really need to be careful with."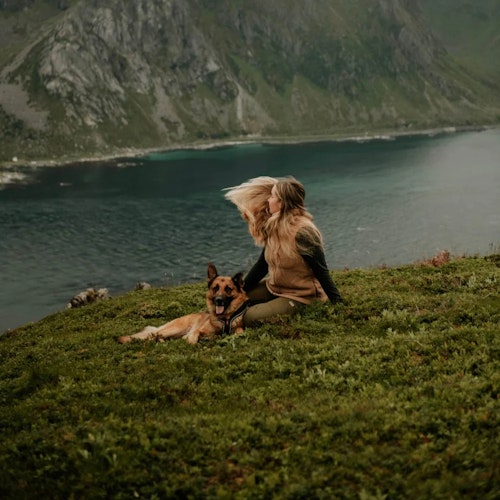 A more flexible way to grow
Growth then becomes a struggle between ordering enough inventory, while also keeping enough working capital to invest in other areas of the business.

While Jemina had other financing options available for Astrid Wild – such as a line of credit at a bank – what drew her to Treyd was the simplicity of the offering. "Banks require all sorts of personal guarantees, which wasn't necessary with Treyd. It was a lot more flexible in that way."

After learning more about Treyd's offering, the decision to move forward came quickly. "It was easy to use, and flexible. It's good that you have a set amount of money available, and you can choose to use it when you need it."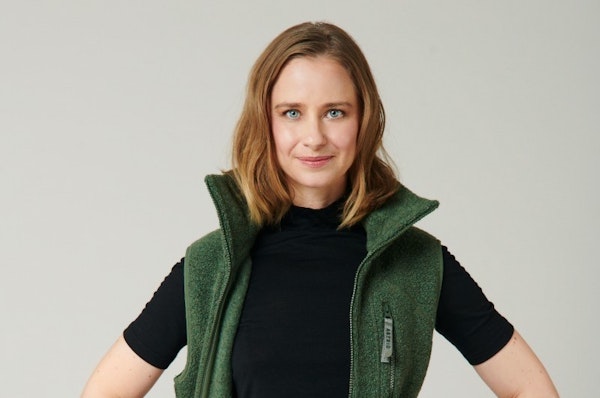 "You can only grow as much as you have inventory. If your goal is to double your revenue, you need to have the inventory needed for that, otherwise it's just impossible."
– Jemina Pomoell, co-founder and CEO
Finding that great fit
After starting using Treyd in late 2021, Jemina shares Astrid Wild grew 50% in 2022. And while there are many different things contributing to that – having great products,  a purpose-driven approach, and a strong relationship with an appreciative community – Jemina believes that Treyd also had a role to play. "A big part of it is thanks to Treyd, since they've enabled us to invest in the inventory we needed."

With a strong community-building focus, Jemina believes it wasn't just the close relationship with customers that contributed to the business success. Finding the right partners has been crucial too. 

"We could not have done it just the two of us. From our fabric suppliers, to the factories and operators that we work with, and of course, partners like Treyd. They've all been a tremendous help. It's one of the key success factors, I would say."
"I definitely see Treyd as a partner as well, instead of just a financier."
– Jemina Pomoell, co-founder and CEO